I'm often asked how it is that S.Crow Collateral Corp. can "keep coming up with" new business ideas and applications. Because my answer is not what most people expect it to be, and because I haven't read quite this answer in any other publication, today I'm going to share with my readers what I regard to be some essential business advice, about how to grow a business.
I begin with a brief reference to some ancient wisdom, credited to Socrates: "Know yourself." At it is put in Book VIII of Plato's Republic, Socrates tells Glaucon, "Let each one of us leave every other kind of knowledge and seek and follow one thing only, . . . (to) be able to determine which is the better and which is the worse; . . . all else he will disregard. A man must take with him . . . an adamantine faith in truth and right, . . . but let him know how to . . . avoid the extremes on either side, . . . For this is the way of happiness."
In business, I believe that it is essential that the businessperson know who he or she is, and set aside all other directions. Quality novelists can usually tell you what their life theme is, as expressed in their writing. The theme may evolve over time, but the theme is the foundation on which their writing is built. Furthermore, it's more likely than not that the novelist discovers the theme, instead of simply deciding on a theme.
That's how it was with S.Crow Collateral Corp., too. We discovered that we were in business as a dealer (as a principal, not as a broker) in capital assets, and that self-discovery opened the door to all that has happened.
How we apply that discovery is this: From time to time we observe another respect in which the market is distorted, inefficient or blocked for whatever reason. We may then casually wonder whether there might be a way in which a dealer in capital assets could enter into that environment and, in doing so, remove the distortion, inefficiency or blockage. Casual wonderment may simmer in the background for an extended time, before analysis takes over.
In the case of our development of collateralized installment sale ("C453") transactions, ten years passed after the first transaction, before we systematized the process. In the case of our process for resolving troubled commercial loans ("C453-PL/REO/SL"), 20 months of constant conscious developmental work followed the initial insight, that a dealer in capital assets could change the whole environment. In the case of our "Home By Six" program for rescuing "underwater" home loans, most of a two-year period was spent with our seeing no possible way, followed by an unexpected insight that changed everything—again, built on an understanding of what a dealer in capital assets does, and upon speculation about how that self-identification might be put to work in yet another context.
When you know who you are, what makes you tick, what you do well, and what you enjoy, adopt that as your theme, and repeat it to yourself and others as occasion arises. That will provide you with a lens through which to see your business. You will look at each new possibility in that light—and see new growth possibilities because of that context.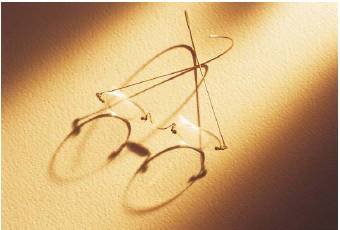 So, the truth is that S.Crow Collateral Corp. doesn't just "keep coming up with" new business ideas; we have one basic business theme or self-identification, and we continue to look at new market situations with that theme in mind, to see what might come of it.
Will there be more expansion for S.Crow Collateral Corp.? Who knows? We do know who we are, so that gives us a lens through which to see market opportunities which might pass by others who don't have the same lens.
(Aside: Onlookers may see the resulting applications without knowing the underlying process, and make the wrong assumption accordingly. They will tend to characterize the results in their context. I think that's why tax advisers may tend to think that what S.Crow Collateral Corp. does is tax strategies, because that's their field. What we do often has tax implications—doesn't everything?—but we set out to buy and sell capital assets in new ways. The tax effects are what they are.)
You, too, can have a theme or identity that is unique to you in some way, and with that you can have a lens which no one else has. If you "seek and follow (that) one thing only," growth may follow.—Stan Crow