Q. Do you have a strategy for minimizing the tax on payments received through mineral leases for natural-gas production from the Marcellus Shale formation in Pennsylvania, Ohio, West Virginia and New York?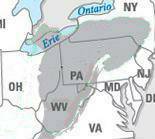 Here's my situation. I am leading a group of investors who are about to purchase some farms that overlie the Marcellus Shale formation, which contains significant quantities of natural gas. For reasons that are unique to us, my group is able to buy these particular farms for their value as farms, and we will then have the right to sell or lease the mineral rights while retaining the farms for agricultural purposes. We want to structure our transaction(s) in a way that will minimize the tax on our mineral-rights revenue, which we expect to be very substantial.
Also, it would be helpful if we could purchase the farms in such a way that our sellers would be able to minimize their taxes, too. Our sellers' families have owned these farms for several generations, and even with some step-up in the past their tax bases are very low in comparison with today's market values.—L.N.G.
A. My father, who among his several careers was an independent oil producer in Kansas, Nebraska, Colorado and Wyoming, looked forward to the day when oil would be produced on a large scale from the shale in Utah and Wyoming. Now it appears that Pennsylvania, where it all began in the U.S., may take the lead, at least as to natural gas. How fitting is that!
The strategy which I suggest for your consideration is actually much the same for your sellers as for your investor group. Let's start with your sellers.
If they sell first to a collateralized installment sale dealer as an intermediate buyer, the capital gains tax can be deferred for as long as thirty years, without their taking any credit risk concerning the dealer. In that event, the collateralized installment sale dealer will re-sell the farms to your investor group, and the proceeds of that sale will go into a pledged, legally set-aside "collateral account" for each seller. The money in that collateral account will be held and invested by an independent third party such as a bank or financial-services firm approved by the seller and in accord with investment criteria approved by the seller. The seller will receive the investment income, but it will count as interest on the dealer's installment obligation. Because the capital gains tax will not be taken out first, the investment return can increase 30%, 40% or more, depending on the seller's state and federal income tax rates. The seller will pay the capital gains tax in 30 years, but because of intervening inflation the real cost of that in today's dollars will likely be a small fraction of what the cost would be in today's dollars, paid today.
Postponing a tax for an extended time is the equivalent of a substantial tax reduction. That means that your sellers will have more money in their pockets if they sell through a collateralized installment sale dealer and on to you, than if they were to sell for the same price to anyone else.
Much the same solution is available for your investor group. If you and your investors hold the mineral rights for at least twelve months, you can sell the mineral rights, rather than lease them, to an collateralized installment sale dealer, who can sell the mineral rights on to a production company. The proceeds of the latter sale go into a unique collateral account to be safely held and invested as mentioned above, but this time by a bank or financial-services firm which you approve, with investment criteria which you approve. Your investors gain the additional advantage of a capital-gain transaction (with all of the capital gains tax postponed) instead of an ordinary-income transaction. The after-tax improvement will amaze you.
A last point: You are wise to be addressing these issues now, because this will permit your investor group to structure the transactions and the buying, owning and selling entity/entities in ways that will best address each investor's interests, as well as those of the group as a whole. As you go through this process, be sure to consult your legal and tax advisers each step of the way.—Stan Crow