More years ago than I care to admit readily—before most people were born—I attended law school in a really quite wonderful New England city. My attachments there grew stronger with each succeeding year of law school, so much so that I've often thought it possible that if completion of law school had required four years rather than three, I might never have returned to Idaho. (That's really saying something, given how compelling Idaho is!)
Law school was a wonderful experience for me, as was living in New England. I have countless happy memories.
A memory that is more in the amusing category concerns an occasion when I was shopping, early in my law-school career, for various items in the university's department store. As one might expect for a university department store, there was a section of men's clothing (much of it bearing the university colors and logos, and others not), sections for women's and children's clothing), a section of school supplies, another for household supplies, another for personal care items, another for furniture, another for technology (such as it was then), and the largest (of course) for books used in university classes. As I shopped, I went from department to department to gather the items I needed that day.
Each of these departments was served by at least one clerk at a cash register. I looked for one with the shortest line of customers and took my items there. Although every item was marked with the price, the clerk told me that I would have to pay for each item in its own department, even though the cash registers for two departments might be immediately across the aisle from one another. That meant that I would have to stand in one line for one item, then stand in another line for the next item, and so on, through my collection of purchases.
I asked, "Why do I have to do that?"
She said, as if it were an irrefutable and obvious answer, "That's the way it's always been done."
I wanted to say, "What does that have to do with it?" It was apparent, though, that her job was to follow procedures, not to think about better ways to do things. In fact, in her mind, "better" was a non-concept, in the face of long-standing precedent. Also, it never crossed her mind that her answer showed that the university's department store was not organized to please customers, but to satisfy the store's chosen organizational scheme.
At the time, I attributed the "that's the way it's always been done" answer to a rather quaint New England traditionalism, influenced by living within so much ever-present history—unlike the new, vibrant, ever-changing West.
Well, since then I've learned that "that's the way it's always been done" not only is prevalent in much of business everywhere, but also is becoming more dominant.
Why? Although I was wrong about the reason those many years ago, I'll venture to propound some reasons why "that's the way it's always been done" is becoming a more dominant theme today.
1. Regulation
Government regulations presuppose that how things should be done is both (a) known and (b) decided—and that what is decided is the definition of what is known. Regulations place a premium on doing things by the book, and place a penalty on not doing so, regardless of what otherwise would be the merits of the matter. Expansion of regulation therefore expands the area within which action is more by rule than by free agency.
2. Fear of reprisal
Rarely is there a penalty for doing things in the way they've been done before, but one can be (a) sued, (b) reprimanded or (c) fired, if one ventures to try a new way.
3. Company emphases on predictability and targets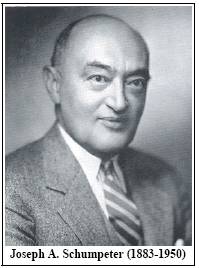 The "Schumpeter" column (http://www.economist.com/node/16888745?story_id=16888745) (named after the Austrian economist Joseph A. Schumpeter, http://homepage.newschool.edu/het//profiles/schump.htm) in the August 28, 2010, edition of The Economist cites a new book, The Other Side of Innovation: Solving the Execution Challenge, by Vijay Govindarajan and Chris Trimble of the Tuck School of Business at Dartmouth. The Schumpeter column says this: "Established businesses are built for efficiency, which depends on predictability and repeatability—on breaking tasks down into their component parts and holding employees accountable for hitting their targets. But innovation is by definition unpredictable and uncertain. Bosses may sing a pretty song about innovation being the future. But in practice the heads of operational units will favour [The Economist is English, after all] the known over the unknown."
Because of the free market's "creative destruction", as popularized by Schumpeter (http://transcriptions.english.ucsb.edu/archive/courses/liu/english25/materials/schumpeter.html), businesses which get too hide-bound usually fail eventually or are broken up and reorganized. Therefore I really don't worry too much about "that's the way it's always been done" within free enterprise.
Government regulation is another matter, because it almost always favors big, established businesses over small, vibrant, upstart ones. We need to find a way in which regulation will place less premium on "that's the way it's always been done", if the United States is to return to strong economic growth.—Stan Crow