Avoiding Being Ravaged by Taxes, for Those Who Are Successful Now
Almost every day we deal with some people who are enjoying the rewards of many years of hard work. Those who don't know them may think it was always easy for these people, but, in most cases, what they now have did not come easily—or with any certainty that it would ever come. Now, their greatest financial concern is preservation of what they have achieved—most especially, protection from being ravaged yet again by taxes.
Avoiding Being Ravaged by Commercial Debt, for Those Who Struggle Now
Some days it's a roller coaster around here, because at one and the same time, while we are working with persons whose concern is avoiding having success be taxed away, we're also working with others who feel that they are standing on the edge of a precipice because of the collapse of their investments or business in today's economy—often after a long career of success in those investments or that business. For these, their greatest financial concern is, similarly, to preserve at least some of what they have achieved, but now the fear is of being financially destroyed by debt rather than by taxes.
In our use of collateralized installment sales and their variants in both of these situations, I have observed that these are not two different types of people. Life may be treating them differently right now, but most people who are successful now haven't always been, and most who are struggling now haven't always been.
For those who are struggling now because of commercial debt, my goal is to play a part in helping them to return to the success they once knew—to turn their "necessity to glorious gain", in the words of William Wordsworth, from "The Happy Warrior":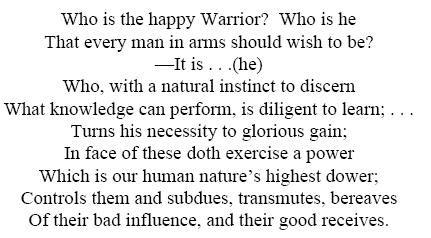 —Stan Crow