Somewhere at or near the top the the really-most-frequently-asked questions we receive is this one: Do you have an IRS ruling approving collateralized installment sale ("C453") transactions?
We're pleased to announce a new publication on this Website, entitled, "C453 IRS Ruling" (see the "Publications" menu above), which tells, in considerable detail, how it is that the statute and existing IRS publications obviate the need for such a ruling.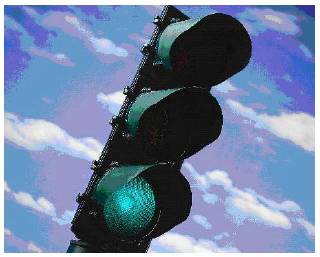 Yes, the publication notes, you could ask for an IRS ruling, but instead you could "just read the statute", "you could read the Guidance document" the IRS has published, and "you could read Notice 2008-111" which the IRS has published. If after all of those you still want a ruling, you're free to seek one, "but you could read the statute."
Further, the precise statutory text is included in our new publication, so you really can read it for yourself. You don't have to take anyone else's word about what it says.
Our new publication points out, too, that S.Crow Collateral Corp. is not allowed to seek such a ruling on behalf of any seller of ours anyway, because rulings are issued to the taxpayer—not someone else—and any application for a ruling must be signed by the taxpayer or the taxpayer's representative (such as the taxpayer's attorney or CPA).
There is an important further point. S.Crow Collateral Corp. would not choose to seek a ruling on behalf of our sellers in any event, because S.Crow Collateral Corp. is a dealer who buys from our sellers, as a counterparty to our sellers. S.Crow Collateral Corp. is not a tax adviser and is not marketing tax planning. We buy assets on installment contracts. The availability of installment reporting (and hence, tax deferral) for our sellers is a matter between our sellers and their tax advisers.
With that, you may start now. You have the green light.—Stan Crow