I've struggled to find a way to explain clearly why it is that I believe that so many tax advisers lose their way when they're considering a transaction that is unfamiliar to them. I think that now I have found at least part of the answer.
I've previously mentioned the comment which I often hear, which goes something like this: "Although this transaction is set up as a tax-deferred installment sale of a capital asset, I think that the IRS will say that the transaction is really a cash sale/sale of non-capital assets/sale of the assets of a corporation/whatever, and collect the tax now or collect a higher tax accordingly."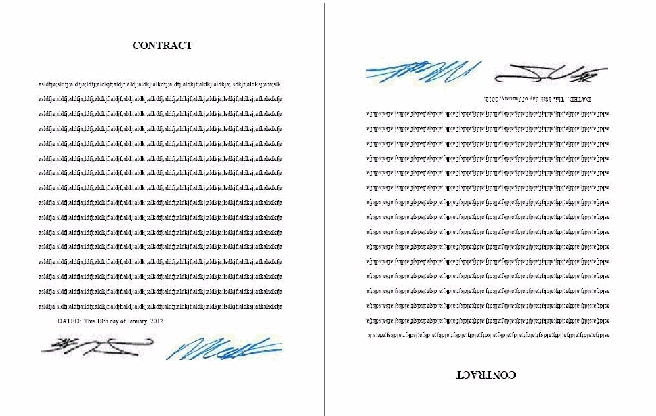 The underlying (but mistaken) rationale for this comment is that the transaction could be structured in a more tax-costly way, so the IRS is likely to say that the transaction form is a disguise which must be cast aside so that the transaction can be re-cast in the more tax-costly way in accord with what the transaction "really" is.
Do you see the error in that rationale? It's equating what the transaction "could" be to what the transaction "really" is. Or, one can put it in the form of a logical statement:
1. The transaction can be either an "A" transaction or a "B" transaction.
2. The tax cost of the transaction will come sooner and be higher, or either of them, if the transaction is a "B" transaction.
3. Therefore, the transaction is a "B" transaction.
It should be obvious to us all that the conclusion does not follow from the premises.
Let's illustrate this another way, with the tax code itself. Let's suppose the following:
1. Congress decides to reverse the tax treatment of cash sales and installment sales, so that the capital-gains tax is deferred on cash transactions but is immediately due on installment sales;
2. John Doe sells a capital asset for cash, with a gain, and he plans to report it as a tax-deferred cash sale;
3. He places the cash proceeds with his investment adviser for management and investment; and
4. His tax adviser says to him, "Because the money is not in your hands right now, I think the IRS will say that this is really an installment sale and require you to pay the tax immediately."
That may sound silly, but I think that many tax advisers would do exactly that: they would reverse their present advice, and tell their clients to pay the tax now, or to pay more tax, because, in their view, whatever is the more tax-costly way is the real way. The facts of the transaction itself could be unchanged, but those advisers would say that the same transaction which they previously said was really "B" is now really "A", for no reason other than the change in the tax cost of "A" vs. "B".
So, let's get rid of that confusion and instead state the real rule, which is this: The IRS must take the transaction as it finds it, as the parties (at arms' length from each other) structured it, if in fact the parties' actions accord with the transaction documents. The IRS taxes the transactions that occur; it cannot freely not change them into transactions of its own liking and then tax them accordingly.—Stan Crow