We've been asked whether S.Crow Collateral Corp. has a solution for tenant-in-common ("TIC") investors in a commercial property that is facing foreclosure. The answer is that yes, we do have a solution for their tax problem, but no, we don't have a ready-to-go solution that will rescue the TIC investors' investment.
Nearly all TIC investors are ones who "exchanged out of" an appreciated asset and "exchanged into" the TIC investment, as a tax-deferred exchange under Section 1031 of the Internal Revenue Code. Their problem is that Section 1031 is designed for a rising market, and their deferred tax will become due whenever they sell (or lose) their interest in the property which they "exchanged into". They deferred their tax on gain which they will now never see, but they still owe the tax as if the gain were still coming to them.
An aside: I wonder whether the 1031 accommodators who promoted 1031 exchanges at the top of the market have had any second thoughts today about their role in the whole thing. If, instead, the investors who took part in tax-deferred exchanges had sold in tax-deferred installment sales, the investors would not be taxed unless and until they receive the gain. Ooops.
Now, though, the TIC investors are in this awful mess. Is there a way out?
On the taxes, yes, because S.Crow Collateral Corp. can buy each one's TIC interest in a tax-deferred installment sale. If we purchase all of the TIC interests, we can sell the property to the lender in exchange for the debt, so that the lender receives title to the property immediately without the delay, costs and risk of a foreclosure proceeding. We re-sell the debt to a private lender whom we introduce to the TIC investors, each of whom is given the opportunity to receive a new, long-term loan (in replacement of the existing debt) for which the repayment is fully funded by S.Crow Collateral Corp.'s installment debt to that seller.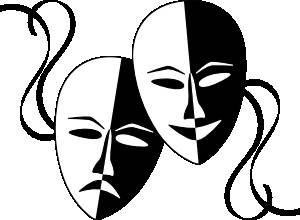 Thereby, the taxable gain is entirely deferred for, say, 30 years, to allow time for the TIC investor's wealth to recover before the tax has to be paid. It doesn't save the property, but it makes the tax of almost no consequence, when it is paid in 30 years in what will likely be much-depreciated dollars.
Notice that I said that each of the TIC investors may receive an installment obligation and a loan. That means that the unanimity requirement for actions by the TIC investors is overcome, and put to an end.
If some of the TIC investors do not want to do this, S.Crow Collateral Corp. can accomplish this result anyway for the cooperating TIC investors (with a slight variation), and leave the uncooperative ones to fend for themselves with the foreclosing lender.—Stan Crow