Within the past week, I've heard, from two informed sources within the 1031 tax-deferred exchange industry, that their business nationwide is down 80% from its peak. These are dark days for that business—literally, with darkened offices, laid-off staff, and time on their hands.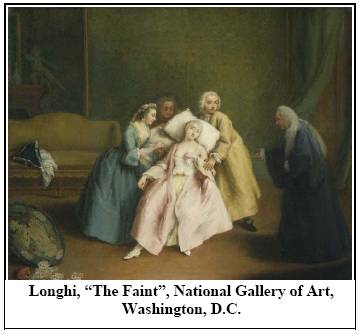 The principal reason why is that the tax regulations which govern tax-deferred exchanges make it very difficult to accomplish the desired tax deferral through an exchange unless prices are rising. It's hard to trade up—as required—when prices are falling, financing is hard to get, and the owners of the really desirable properties (the ones an exchangor would want to "trade into") aren't eager to turn loose of them when selling prices aren't attractive.
There's another reason, however, and that is this: Can you think of anyone who ever really wanted to do an exchange in the first place?
No thinking person would voluntarily choose to tie one hand behind his back, the way the 1031 exchange rules do. No one would voluntarily choose to give himself only 45 days—as the 1031 regulations do—in which to search for the right property to acquire. No one would voluntarily choose to give himself only 180 days in which to try to buy the right property to complete an exchange, as the 1031 regulations do.
So why have otherwise sentient people done so in such large numbers? It's not because they thought, "I really want to do an exchange." It's because they wanted tax deferral, and they thought that the price of getting tax deferral was to submit to the restrictions, time limits, and risks of the 1031 exchange rules.
So, the 1031 exchange industry grew up around trying to persuade would-be sellers of appreciated properties that the only choice they had was either paying the tax on the gain now or submitting to the rigors of a 1031 exchange.
Tax-deferred exchanges originated in that rare situation in which A really wanted to own B's property, B really wanted to own A's property, and so they agreed to exchange one for the other. Or, occasionally, A wanted to own B's property, B wanted to own C's property, and C wanted to own A's property, so they agreed to a three-way exchange.
Apart from those rare situations, however, no one ever really wants an exchange of properties. Instead, owners want to sell one property and then want to buy another when they find just the right one. They have no desire whatever to exchange—but they do so anyway, via a 1031 accommodator, because they think that's the only way they can sell one property and acquire another without paying tax at the time of transaction.
My answer to my question about whether the 1031 industry will ever come back is that it won't return to its former vigor; by the time market conditions make widespread use of tax-deferred exchanges feasible again, the secret will be out, that an exchange isn't necessary, to achieve tax deferral.
Since no one yearns to exchange, that will pretty much be the end of that.—Stan Crow