If anyone were to wonder whether we live in a regulatory state, one would need only to listen to taxpayers as they express their fears of being audited by the IRS. Taxpayers don't just fear doing something that might violate some tax rule; they fear being audited, even if they do everything right.
Bankers have told me that they don't just fear their regulators; they fear their shadows.
And so it goes, in manufacturing, retail sales, mortgage lending, food processing and marketing, professional services, energy production, shipping—you name it. That's not to say that's all bad, but it is to say that as layers of regulation add up, economic activity necessarily is reduced from what it otherwise would have been, and many ventures are simply dropped entirely because of fear of entanglement with regulatory procedures and burdens.
Be that as it may be, I can provide some practical pointers to help you to limit the problem in at least one context: tax audits.
Make Your Facts.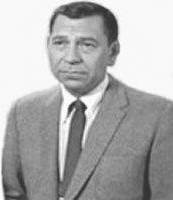 If the IRS in an audit raises questions about some transaction in which you engaged, remember this truth: The IRS must examine that transaction from your perspective and must see it through your eyes. It is your transaction that is being examined, not someone else's. Relevant questions will be why you engaged in the transaction, what facts you knew at the time, what you expected the outcome to be, which circumstances you controlled, what steps you took and why you took them. That doesn't mean that the IRS must accept your understanding of the applicable law, but the IRS must accept the facts as they are—and your perspective, knowledge, expectations, actions and reasons are the core facts.
So, when you undertake a transaction that you think might raise questions in a tax audit, prepare for that possibility before you engage in the transaction. Carefully document your perspective about the transaction, the facts as you know them, what steps you take, and why you take them.
When you do that, you are not making up your facts; you are making your facts. You are documenting as true, what you believe to be true.
Agree on the Common Facts.
Then, strengthen your position even further, by arranging for the other party to the transaction to reach agreement with you on the facts as you see them. When two independent parties enter into a contract and recite in the contract the factual context—the situation as they understand it, their respective reasons for the deal, and so on—that agreed factual context gains something further: it becomes legally binding. It can even become binding on the IRS in an audit.
Stick to Those Facts.
Be careful to understand me here. Sometimes people enter into transactions for the purpose of minimizing or avoiding unknown risks. In those circumstances, the unknown risk actually becomes a known reason for the transaction, and that should be recited in your transaction documentation.
Apart from those situations, however, you won't generally enter into a transaction on the basis of what you don't know. Generally, you will enter into a transaction on the basis of what you know and what you expect. That being so, if you get into an audit it will not serve your interests to express your guesses about those things which you didn't know or expect when you did the deal. Just as a witness in a court case is required to testify only within the witness' personal knowledge, in your conversations during an audit you should not wander away from what you actually knew or expected when you entered into the transaction. You can't be held responsible, for example, for what the other party knew or did but didn't tell you.
Put these pointers to work, work with your legal and tax advisers, and you will minimize that scourge of all taxpayers: audit fear. Remember, "Just the facts, ma'am."—Stan Crow