In Alan Murray's review in The Wall Street Journal on Thursday of The Comeback by Gary Shapiro, there is this paragraph:
"Mr. Shapiro focuses on innovation, which he argues is (America's) great competitive advantage, the source of American exceptionalism. It is easy to think of innovation as something that just happens, but it is in fact embedded in a social and political matrix. Innovation, Mr. Shapiro writes, 'is the fortunate result of our nation's rich and unique stew of individual liberty, constitutional democracy, limited government, free enterprise, social mobility, ethnic diversity, immigrant assimilation, intellectual freedom, property rights and the rule of law. I can't deconstruct how each factor makes its individual contribution, but I believe each is vitally important.' "
During the 40-year period from 1897 to 1937, freedom of contract was held by the U.S. Supreme Court to be substantively protected under the Fourteenth Amendment. That is no longer the case. (For a review of the history of constitutional protection for freedom of contract, see David E. Bernstein, Freedom of Contract, George Mason University School of Law, www.law.gmu.edu/assets/files/publications/working_papers/08-51%20Freedom%20of%20Contract.pdf)
Whatever its constitutional protection may or may not be, freedom of contract is vitally connected with both individual liberty and innovation. Why? Because contract law—the right of contract—allows each of us to construct the context in which we work, live and play. Further, the right of contract allows us freely to change that context, and even to change the applicable rules, as long as we don't run afoul of some law.
That opportunity to create our own context relates directly to innovation, in at least two ways: (1) Choosing a new pigeonhole; and (2) overcoming difficulties.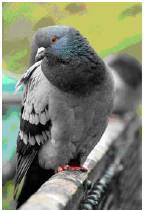 The pigeonhole: Does government provide for a certain limited number of careers and say that everyone must choose one of those? Not in America, although many people seem to assume that their only choices are ones which government or someone else creates for them. Government licenses and regulates an increasingly growing number of trades, professions and businesses, but government did not create even one of them. But whatever the number of those licensed and regulated fields may be, no one is limited by that list. By contract you can create a new trade, a new profession, or a new business and make it what you want it to be—again, as long as you don't violate existing rules. Because of the right of contract, there is no limit on the number of things you have the right to begin and to build. That open-ended scope leads directly to innovation.
Overcoming difficulties: Necessity isn't the only mother of invention, but it's clear that difficulties lead directly to the search for solutions, and that search leads to innovation.
A great example of innovation that overcomes difficulties is innovation that overcomes the hurdles thrown up by government regulation. In a totalitarian system, that's very difficult, because official whims can stop anything in such a system. In a system such as ours, in which regulation is a matter of rules rather than whims (at least most of the time), government regulation leads inexorably to the search for less costly, less obstructed ways of doing things, and that search—like the search for a new pigeonhole—leads inexorably to innovation.
In fact, burdensome regulation may be one of the leading causes of innovation in America today.
That's good, but it's terribly inefficient. Resources would be much better allocated if the regulation weren't burdensome in the first place.
So, when the scope of opportunity before you seems too limited, or the difficulties seem too great, be thankful that you can contract your way into a new pigeonhole and around or over difficulties. Whether constitutionally protected or not, that's part of our liberty.—Stan Crow