Suppose you are preparing to sell a capital asset—real estate, a business, a partnership interest, whatever—for $2 million in cash and you want to defer the quite-substantial capital-gains tax when you do so. Also, though, you'd like to have that $2 million cash to do with as you please. Is that possible?
Strictly speaking, it's generally not possible to achieve both of those objectives, because they conflict with one another. The provisions in the Internal Revenue Code for tax deferral (Section 1031 for tax-deferred exchanges and Section 453 for installment sales) don't let you have the tax deferral if you also have the sale proceeds.
Suppose, though, that you sell the asset for the $2 million on an installment contract and borrow an equivalent amount of money from an independent source, with an arrangement that the installment payments will fund your loan payments. Then you can have the money and still enjoy the tax deferral, if the two transactions are properly done.
We've said that much for years. The practical problem, though, has been how to borrow the full amount in these times, and to do so without having to pay more in interest on the loan than you will receive on the installment contract, and without having to take the risk of default by your installment buyer.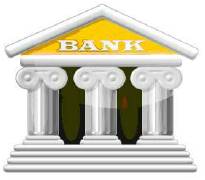 S.Crow Collateral Corp.'s collateralized installment sale ("C453") transaction has solved the default risk all along. Now, our new, improved C453 transaction is paired with separate third-party lending that is available to our sellers, if they so choose and if they agree on terms with the lender. The installment payments cover the loan payments, and the post-transaction management of the transaction is much simplified. Furthermore, there's no loan-qualification issue. The C453 contract is not pledged or assigned, either.
So, strictly speaking, our seller does not have unhindered access to the sale proceeds, but our seller can have unhindered access to a comparable amount of borrowed money to use as our seller pleases.
To our knowledge, no one else has achieved this. However, we don't want you to take our word for it; if you consider a C453, you should have your lawyer and your tax adviser review and clear every detail of the agreements, so that they can be comfortable, on your behalf, with the idea of "tax deferral with complete liquidity," done this way.
I'd say that nobody does it better, but the fact is that no one else does it nearly as well: not 1031 exchanges, not private-annuity trusts (now largely shut down), not deferred sales trusts, not "structured" installment sales, not insured installment sales, not "self-directed installment sales," not the various ways of trying to have an asset sale be treated as a sale of stock, and not the variety of charitable and quasi-charitable trust transactions.
I'll be writing more about the new, improved C453, which I contend is the best way to sell capital assets. To learn more, however, you will need to wait for another installment.—Stan Crow