No one is more surprised than I am, that I am able to write this today.
When I was asked the first time, in early 2009, whether S.Crow Collateral Corp.'s transaction strategy for resolving troubled commercial loans could be applied to loans on single-family homes and residential condominiums, I said no.
When I was asked the second time, I said no.
When I was asked the 50th time and the 100th time, I said no.
And I was right.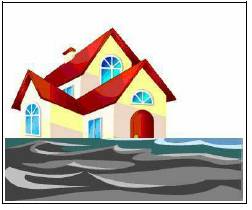 I now realize, though, that S.Crow Collateral Corp.'s core role as a dealer in capital assets can form the basis for a different transaction strategy—I think we'll call it "Home By Six"—to overcome the otherwise-insurmountable obstacles that stand in the way of any quick solution to the underwater-home-loan problem.
Hurdle #1 Overcome: The Regulatory/Bureaucratic Mess
Because nearly all home loans are guaranteed to some degree by government-backed agencies such as Fannie Mae and Freddy Mac; are sold by the lender; are securitized and packaged with other loans; and are bought by diffuse investor groups, it's virtually impossible for an individual borrower to negotiate his or her way out of a problem with a home loan. The government-backed loan-modification program has turned out to be very little help, too.
That is why I've always said that the kind of cooperative transactions which we can negotiate and undertake with a bank which holds a troubled commercial loan or property in its portfolio cannot be implemented in the home-loan context; the regulatory and bureaucratic mess ties everyone's hands.
Home By Six gets around all of that mess, however, because with Home By Six all existing liens on the house or condominium are paid in full. No loan remains unpaid, so there's no debt to pay, resolve or modify, and no lien to foreclose.
Best of all, maybe, is this: No bank or other lender needs to agree to anything, for this to happen.
Hurdle #2 Overcome: Lack of Willing and Able Buyers, or Lack of Demand
Tax and regulatory policies rely upon assumptions about what the market for single-family homes ought to be, and then, because of those assumptions, favor the prospective home buyer who plans to reside in the home over the home buyer who would buy it as an investment. In today's market, however, there are too few home buyers who have the money or who can get the financing to buy, for purposes of living in the home.
By and large, investors who could buy the homes are stymied, too, because it doesn't make financial sense for them to pay more than a property is worth—but banks and borrowers can't or won't sell at the actual value, because the debt on the property is considerably higher than that.
Home By Six gets around that hurdle, because with Home By Six an investor can pay more than a home is worth, and seek to make up the difference with tax and other benefits. (Of course, each investor should obtain the advice of a qualified tax adviser before proceeding.)
Home By Six: What It Is
With Home By Six, S.Crow Collateral Corp. buys the house or condominium for the amount of debt on the property. The existing homeowner, or someone else, signs a lease for up to six years (hence, Home By Six), with lease payments that should be less than the amount now required to service the debt on the property. S.Crow Collateral Corp. sells the property, as leased, to an investor and structures that transaction in ways that increase the investor's after-tax return, well beyond what the investor could achieve if the investor were to buy the property directly.
I could tell you more, but I see no reason to tell our competitors what to do to try to catch up with us.
Home By Six and the Economy Overall
Home ownership has been pushed much too far in the U.S., at a very high cost to the taxpayers in subsidies and bail-outs, and at a very high cost to the economy, as far too many people have effectively been locked into their homes by excessive debt. That lock-in effect has exacerbated the unemployment problem, because homeowners have not been free to move to where the jobs are.
Regulatory policies and the packaging and selling of loans have made it difficult for banks to allow homes to find their true value in today's market. Moreover, the backlog of homes awaiting sale through foreclosure is depressing home prices unnecessarily.
Because there is no shortage of investors with available money if only the economics of the deal were right, and Home By Six makes the economics of the deal right, Home By Six overcomes those problems.
So, if you are a homeowner whose home-loan debt exceeds the property's value, you yearn for freedom, and you want (or even if you don't want) to stay in the home as a lessee, contact us about your situation.
Or, if you are an investor who is looking for a reasonable cash-on-cash return plus tax benefits and future appreciation, contact us about the situations that would interest you.
The home-ownership market needs to move more in this direction anyway, so let's give it a kick-start.—Stan Crow