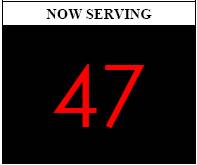 One of the great drags right now on the market for commercial real estate is the inability of the market to clear: the glut of unsold troubled properties which are either already lender-owned or soon to be turned over to the lender.
Banks (and other lenders) are understandably reluctant to recognize losses, because recognizing losses has an adverse effect on regulatory capital (if the lender is a bank) and income. Rather than take their lumps now with sales at today's reduced values, banks and other lenders often ask unrealtistic prices for the properties which they take over from borrowers. As a consequence, those properties remain on the lender's books, in faint hope of a quick turn-around in prices. That unsold inventory prevents the market from finding a bottom, and prevents the very turn-around in prices for which the banks are hoping.
And it's all so unnecessary.
I try to limit blatant pitches in this blog, but this situation calls for one.
Blatant Pitch to Bankers
"Hey, there, banker: Sell the property to S.Crow Collateral Corp. at the unpaid loan amount, to clear your books without loss. We can get our financing elsewhere (not from you!), we can sell the property on to a short-sale buyer at today's lower value, and we can invest much of our sale proceeds with you to help with your capital or deposit needs. Some other requirements go with this, but you'll like them, and so will your regulators. You needn't continue to sit there with your unrecognized but no-less-real losses."
Blatant Pitch to Would-be Buyers
"Hey, there, buyer: If you have your eye on a lender-owned property and you can't get anywhere with an offer, through much trial and error we think we've learned how to get through. The key is that S.Crow Collateral Corp. makes an offer that's full-price in the lender's eyes, without (it took a while to learn this) requiring financing from the lender. You buy from us at a low price, and you, too, have nothing whatever to do with our financing."
And don't worry; S.Crow Collateral Corp. recoups the differential loss over time. This isn't charity work.
Get in line, and take a number.—Stan Crow