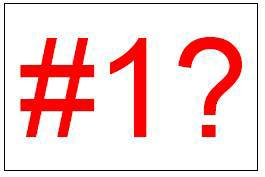 About 20 years ago I proposed a financial venture—a new way for the company's investments to produce a higher return—to one of the nation's leading industrial firms. The company had no criticism of the proposal but told me that their culture was "never to be first to do anything". They preferred to follow, rather than to lead.
Today that company is a shadow of its former self. In everything it did, it did what others did, rather than innovate. Every division of the company has been sold save one, and the remaining one is a comparatively small service business. The company is no longer an industrial at all.
I believe that outcome is no accident, and that it is a direct result of the company's decision not to innovate and not to lead.
One could cite many other examples, but that one is a personal one from my own experience.
How is it, then, that America's financial press, our political leaders, and leaders of America's biggest businesses regularly expound on what is said to be America's innate propensity to innovate?
The experience of mine which I related above has been repeated over and over, countless times, as I've heard lenders, business owners, commercial-property developers, lawyers, accountants and various others express their unwillingness, or at least reluctance, to innovate or lead. It certainly causes me to question whether, in fact, Americans really do have an innate innovative streak, or at least one that is different from that of the people of any other nation.
Americans are great at imitating, though. I think of the 1031 tax-deferred-exchange business. One taxpayer did the innovation which led to the tax-deferred exchange, and then thousands upon thousands of businesses jumped on the bandwagon, as promoters of those exchanges.
Another recent event which causes me to wonder about at least the future of innovation in America is the passage of national healthcare legislation, much of the premise of which was that there has been too much innovation in health care. The idea is that innovation is costly, and cost-control is more important than is development of new treatments.
It concerns me, too, that innovation in financial instruments on Wall Street now has such a bad name (not entirely undeservedly).
Is America on its way to ceasing to be #1, because of loss of innovation? Or fear of innovation itself? Or fear of stifling regulation? Or lack of confidence that we know what we're doing?
And about your business: Do you prefer to innovate, or to follow? If you prefer to follow, how do you reconcile that with a desire for America to be #1, the innovative leader in the world? Or do you want innovation, but only as long as someone else does it?—Stan Crow