It's in an IRS Office of Chief Counsel Memorandum (Memorandum No. 20123401F) which the IRS says cannot be cited as precedent, but nonetheless the Memorandum concludes:
"Substantively, the steps of the Transaction matched their form: an installment sale coupled with a monetization loan. The Transaction allowed Taxpayer to take advantage of tax deferral on the Asset sale, which is a permitted result under I.R.C. §§ 453 and 453A."
Further, the Memorandum concluded that the loan proceeds should not be deemed to be proceeds of the installment sale: " 'Step A' is the transfer of the Asset to Buyer while 'Step D' is the transfer of the Monetization Loan proceeds from Lender to Taxpayer (through Taxpayer's
SPEs [special-purpose entities set up by the taxpayer]). Collapsing the Transaction and going straight from Step A to Step D does not make sense. Taxpayer is selling the Asset to Buyer, while the loan proceeds are coming from Lender, which is unrelated to both Taxpayer and Buyer."
And so it is with S.Crow Collateral Corp.'s "collateralized installment sale" or "C453" transactions, if S.Crow Collateral Corp. and the seller so agree for the installment sale, and if the seller and the lender so agree for the monetization loan: The seller sells to one party (S.Crow Collateral Corp.) and may choose to borrow money from a different, unrelated party (the lender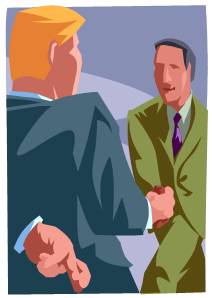 which is introduced to the seller by S.Crow Collateral Corp.).
To their great cost, countless sellers over the years have been given rather cavalier, broad-brush and unfounded tax advice concluding the opposite of what the Memorandum concludes.
Particularly for the edification of tax advisors, the full text of the Memorandum may be found in the "C453 IRS Ruling" document on the "Publications" page of this Website. In that document, the text of the Memorandum is reproduced alongside juxtaposed C453-related comments,
comparisons and contrasts. A fuller discussion of the matter may be found in the "Conversation with a Tax Advisor" document on the "Publications" page.—Stan Crow