We've been asked whether a collateralized installment sale ("C453") transaction can be used in lieu of, or with, a charitable remainder trust ("CRT"). Yes, it can, and in some circumstances C453 is the only good option.
Taxpayers often use CRTs as a way to dispose of appreciated assets without an immediate liability for payment of capital-gains taxes on the gain on sale, and as a way to receive annuity income for life or a period of years, after which the remainder goes to charity. Clearly, CRTs have their uses, especially when the gift to charity is important to the taxpayer and is not simply a tax-reduction device.
When the appreciated asset is an active business, a CRT will not accomplish the intended objective of sheltering some of the future income from taxation, because the existence of business income in the trust would cause it to lose its tax-exempt status. So, in the case of an active business, one should turn to a C453 transaction, as a way to sell the business, defer the capital-gains tax for as long as 30 years, and reduce the estate tax as well. (Also, a C453 transaction can avoid the tax on sale at the entity level.)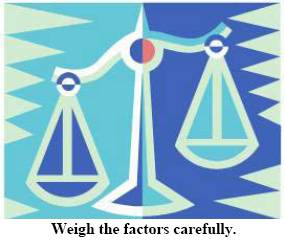 Or, suppose that an owner of various assets wants one set of assets (such as shares of appreciated listed securities) to go into a CRT, eventually to benefit the owner's favorite charity, but the owner wants other appreciated assets to be kept outside the CRT. May the owner do so and still enjoy tax benefits? Yes, those assets that are kept outside the CRT may be sold to S.Crow Collateral Corp. in a C453 transaction, the tax on the gain can be deferred for as long as 30 years, and the owner may immediately receive—directly, rather than in a trust—non-taxable loan proceeds rather than taxable sale proceeds. The loan, which will be provided by a lender which is unrelated to S.Crow Collateral Corp., will be repaid solely from funds paid to the owner by S.Crow Collateral Corp.
Moreover, for those assets which are sold to S.Crow Collateral Corp. in a C453 transaction, there is no trust to set up, operate or pay for; no trustee with whom to deal; no limitation on the income which the owner can receive; no limitation on how much can go to one's heirs; and no limitation on the owner's ability to change a charitable bequest later.
Those are significant factors to consider.—Stan Crow