For more than two years now, I've followed with interest the political, economic and legal analyses and arguments about the Affordable Care Act, also known as ObamaCare. Because I haven't seen or heard anyone else say what I have to say, I think that I have something new to contribute to the discussion.
In what I say now, I am describing my feeling as an entrepreneur, not my thinking. This is not a political statement on my part; The Latest Installment is not the place for politics or political debate. I'm simply disclosing my feelings, and I would have those feelings regardless which political party had sponsored ObamaCare.
The best way to describe the feeling that ObamaCare gives me is claustrophobia.
Long ago I learned that I did not fit in big business. I've been there, I've done that, and I felt ill at ease being there and doing that. While in big business, I felt closed in by the walls, even though my office was expansive and attractive and although as a senior officer I reported directly to the CEO.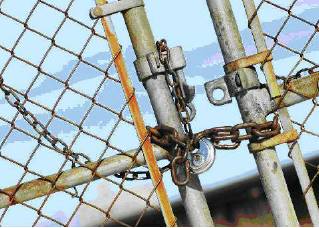 That feeling of claustrophobia is how I feel about ObamaCare: the large scale of ObamaCare makes me feel diminished, insignificant, and nearly helpless to make truly free decisions for myself. It's not just the large scale of ObamaCare itself, though; it's also that ObamaCare is accelerating consolidation within health-care related businesses, so that they, too, are getting ever bigger, less personal, and less local. Doctors are selling their practices to ever larger clinics or hospitals, hospitals are selling to larger hospitals, and even insurance companies are beginning to take over the direct delivery of health-care services.
What is happening under ObamaCare is comparable to what has happened in the banking industry: government has impelled consolidation, so that there are now five banking giants from which customers may choose. Yes, many community banks and some regional banks remain, but it's becoming harder and harder for them to compete with the giants. The opportunity for entrepreneurs in banking is far less than it was just five years ago, and the choices that are available to customers are declining, too.
Maybe it's far-fetched, but suppose that the government were to decide that the restaurant industry should be consolidated, so that within a few years from now all restaurants would be required to consolidate into just five restaurant chains. (After all, it would be easier for the government to regulate what Americans eat that way.) Diners would have fewer choices and less control over their own lives, and would-be restaurant entrepreneurs would be shut out.
In each of these examples, consolidation diminishes the scope of potential entrepreneurial activity and limits consumers' choices. In each of these examples, decisions are made somewhere very far away by persons whom we don't know and who don't know us. Their decisions will limit your and my choices, your and my freedom, and at least my sense of personhood.
At S.Crow Collateral Corp., we highly value our direct contact with our customers. No one forces them to do business with us, and no one forces us to do business with them. Their and our choices are completely free. I like that. Surely we aren't the only ones who would rather that things be that way. Surely there must be millions of other entrepreneurs, and many more millions of their customers, for whom their freedom to set their own course is very important, at an emotional level.
This feeling, as I said, is more emotional than analytical. So, even if every political, economic and legal analysis and argument in favor of ObamaCare were exactly correct, and even if the hundreds of entities which ObamaCare will set up were to function perfectly, wisely, and exactly as planned, I would still feel closed in.
I struggle to understand the impulse which some in power have to control, regulate and manipulate the lives of others. For those of us whose choices are constricted by that control, regulation and manipulation, the claustrophobic feeling is oppressive.
Is there still elbow room for us to be ourselves? Is it really essential that entrepreneurial freedom and consumer choices be diminished?—Stan Crow