This is the primary-source-vs-secondary-source question—and I have observed on a number of occasions that many tax advisers never, or only rarely, turn to the primary source: the tax law itself. Consequently, they give advice to their clients on the basis of what the tax adviser has heard about the law, rather than on the basis of the law itself.
A classic example of that occurred last week, when a tax adviser told his clients that their business, which used the accrual method of accounting, could not use installment reporting on the gain on the sale of the business' assets.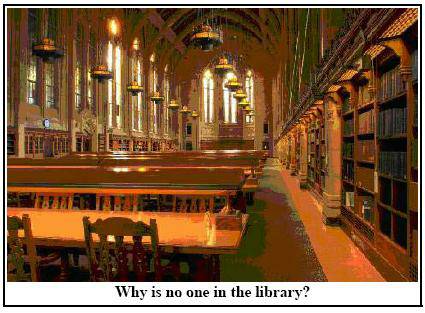 The problem is that he was wrong, and the reason why he was wrong was that he was relying on out-of-date commentaries rather than on the statute itself. If he had checked the statute—the primary source—he would have learned that the statutory bar to installment reporting by accrual-basis taxpayers which was adopted in 1999 was repealed retroactively in 2000. In 2011, he was still advising his clients otherwise, no doubt relying on old articles about the 1999 enactment that has since been repealed.
It can happen to anyone. I know, because I, too, find it to be an enticing temptation, to take others' word for it, about some arcane provision in the tax code. More than once, when I've actually gone to the effort to read the law for myself, I've found that it wasn't quite the way it was represented to be.
I've learned from this that the law has a reputation just as people do; if enough people say that the law says such and such, more or less everyone will believe that it really says that. In that way, their mistaken belief about the law can become almost self-fulfilling, as people shape what they do to fit with the law's reputation rather than with the law itself.
America has a whole industry of tax advisers who never actually read the law. It would be very healthy for them, if they would learn to read the tax law itself, for themselves. How about a self-discipline program, of reading even one section of the tax law every week?
The quality of their tax advice would markedly improve.—Stan Crow