It may surprise you that I raise this question, since one consequence of S.Crow Collateral Corp.'s business as a dealer in capital assets is an opportunity for our sellers to defer tax payment. You may well think that those who do what we do would either (1) never think about the question, or (2) unthinkingly believe that deferring taxes is right up there with motherhood and apple pie, or (3) feel ill at ease about what we do but proceed to do it anyway.
I expect that there are those who view helping people to defer taxes as being on a par with being a dealer in illegal drugs, who profits from other people's addictions.
Not surprisingly, I don't see it that way at all.
Tax Deferral: A Pressure Valve, to Mitigate Unfairness
Maybe there are a few innocent souls who still believe that whatever the law requires is fair. I, too, believe that the pursuit of fairness is a motivation for much of what the law seeks to do.
The federal tax code is a particularly egregious offender against the principle of fairness, however, because of these factors, among others: (1) Its flagrant discriminations in favor of some lawful activities and against others and in favor of some categories of persons or entities and against others; (2) its mind-numbing complexity that makes it impossible for even the experts to agree on what the law requires and what it prohibits; and (3) its propensity to change the rules of the game after investments and business pursuits are already in play in reliance on the previous rules.
Possibly in implicit recognition of the tax code's violations of the principle of fairness, the code itself contains some pressure valves which taxpayers can use to mitigate the unfairness, to some degree. One of those pressure valves is the code's limited provisions for tax deferral, so that the burden of the tax can be softened by being spread over time. Therefore, when taxpayers defer some of their tax burden, they are doing what Congress itself envisioned would need to be done.
This concept is analogous to what became known in Anglo-American law as "courts of equity", which were empowered to render judgments that were "equitable" or "fair" in spite of the harsh outcome which would otherwise be required by the law. Courts of equity served as the pressure valve—a concept which has ancient provenance in the common law which came down to us from England.
Tax Deferral: Survival for Small Business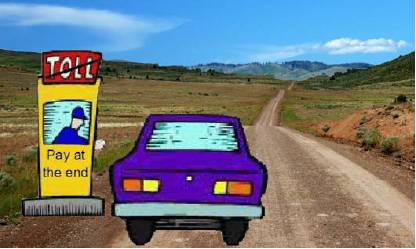 Even if the tax code were easy to understand and were friendly to small business, the financial hurdles which a small business must surmount to achieve success are formidable—as anyone who has started a small business can attest. It's popular among politicians to proclaim how adoring they are about small business, but those same politicians will try to downplay or hide the effects of their policies on the very businesses they claim to love. When a small business' margin between success and failure is fairly narrow, as it usually is, the business' tax cost can be the last straw. To the extent that tax deferral can spread that tax cost over the future life of that business, tax deferral may allow the business the time it needs to become strong. When that happens, that helps both the economy and government revenues to grow.
Tax Deferral: Less Economic Distortion from Excessive Tax Rates
Today's tax rates distort economic activity in wildly inconsistent and unproductive ways; they greatly complicate compliance and business planning; and they don't even succeed in raising the revenue which their proponents promised. Many others have said as much. I don't think anyone else has made my point, however, which is this: tax deferral is a quite effective way to address some of those distortions, by the softening effect of spreading the tax over time, and by allowing business greater room to take entrepreneurial risk. It would be much better if Congress would lighten the load directly, but at least tax deferral helps to spread out the load. Otherwise, the government wouldn't collect the revenue anyway, because less entrepreneurial activity would occur.
My Wish: That Congress Would Make Our Work Unnecessary
In an ideal world, Congress would simplify the tax code and reduce tax rates on everyone, not just for those people whom Congress wants to favor or for those with whom it wants to curry favor. Fairness would be more generally achieved, small business would prosper, and economic distortions would decline. That would make tax deferral unnecessary.
That'll be the day.—Stan Crow